Wedding Rings & Partnership Rings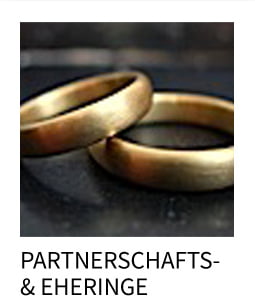 We make Wedding Rings & Partnership Rings that are as individual and unique as your love relationship.
In whatever stage of life, whether for the silver wedding anniversary or the first YES!
We make wedding rings for women and men, for men and women, for women and women and for all those who do not want to be classified.
In conversation we develop ideas together and translate the thoughts and stories into a visual language that corresponds to your individuality. Old gold can also be reused here.
Arrange a consultation and be inspired by our unusual designs.