Shop, academy, gallery and workshop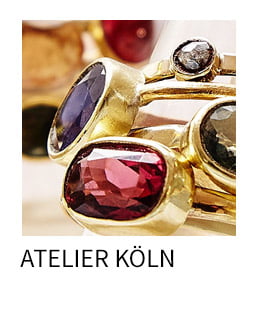 In our shop in Cologne you will find handmade gold and silver jewelry and unusual wedding bands. We make custom designed jewelry according to your wishes.
Through many years of experience in dealing with precious metals and stones, it has become increasingly important to us to pay attention to sustainability. We prefer fairly traded and ecologically degraded materials because sustainability is important to us. 
Much of our jewelry is made from recycled gold. When buying gemstones, we pay attention to the origin and prefer certified mines.
We look forward to redesigning and giving new life to your old gold.